Here are details of the plants we used.
Encore Azalea
Prolific bloomers, tolerant of full sun, dwarf habit. We got two shades of red for the front and white along the side.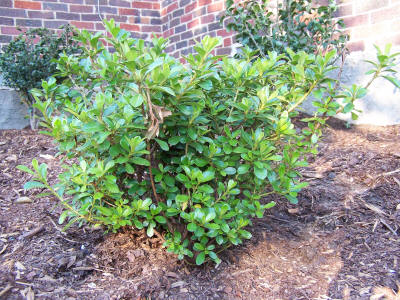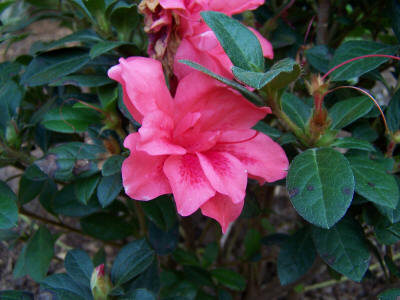 Salvia
These are planted between the azaleas. They almost look like bluebonnets when in bloom.
Fall colors (I thought I had a better picture somewhere, but I could not find it):

"Dynamite" Crape Myrtle
This has a vibrant red color and is a prolific bloomer.
Forsythia
These have tons of yellow blooms in the fall.
Fall flowers: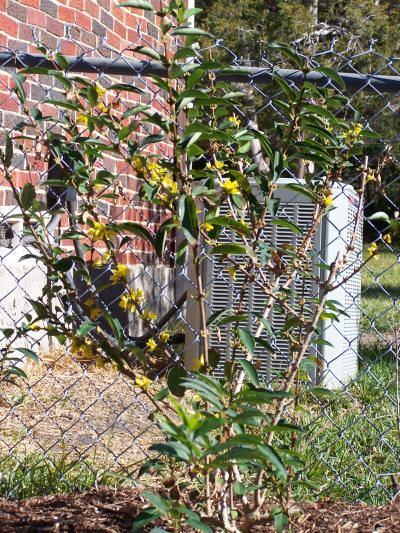 Burning Bush Euonymus
Vibrant red fall color.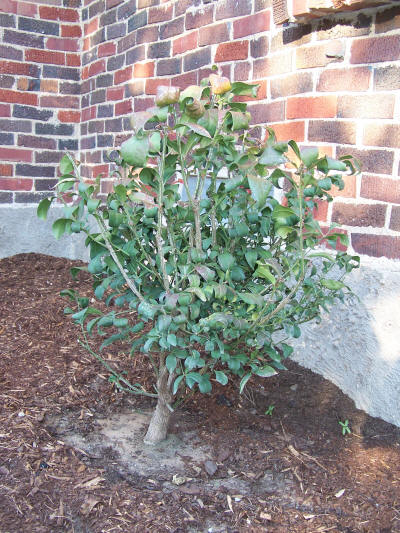 Fall colors:

Doggitus Stupidus
It was a moment of indiscretion.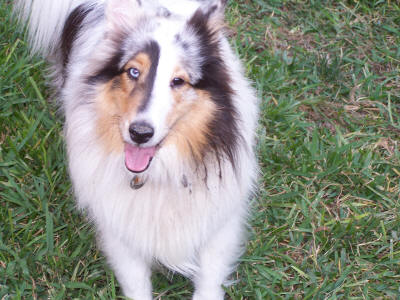 The next few plants are in front of the walkway.
Anthony Waterer Spiraea
Maybe it's named "waterer" because, like the other plants, it likes to gobble up water? It will have lots of little pinkish flowers when in bloom.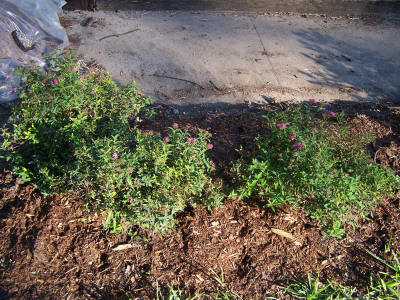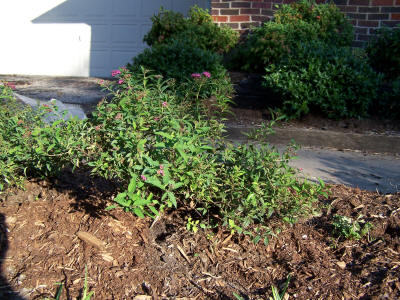 Sedum
This tiny succulent turns a nice red in the fall.
Knockout Rose
This is a crazy rose bush. It just won't stop blooming regardless of how poorly you treat it. The flowers have no fragrance, but this is definitely a good low water plant.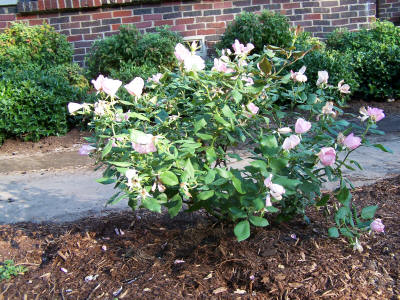 Purple Coneflower
This one is in the early stages of a bloom.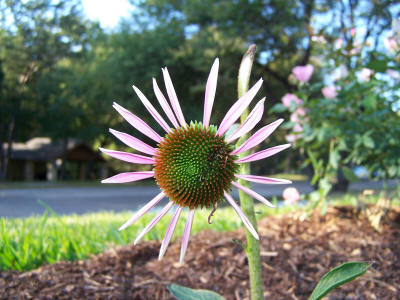 Butterfly Bush
Attracts butterflies. Seriously! Lots of nice, vibrant, small flowers.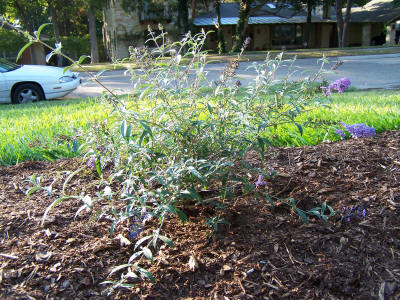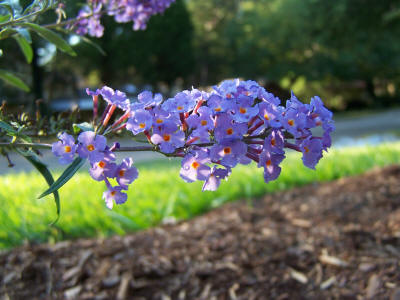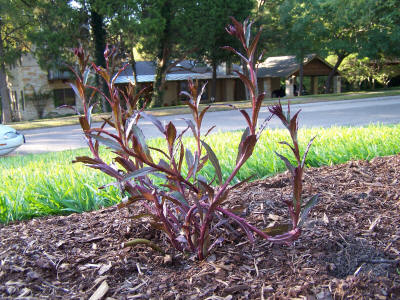 Gold Flame Spiraea
Not quite sure what this does yet.
Holly and Nandina
This is our pre-existing row of nandinas and hollies.
The hollies had a horrible shape when I moved in. I hacked the back to stumps two winters ago. They have grown back nicely.
Fall colors:

Viburnum and Hosta
We have both David and burkwood viburnums in the back yard. Between them is a patriot hosta.
Hibiscus
This plant doesn't look all that great. Maybe it will grow back better in the spring?
Nikko Blue Hydrangea
This plant never looked happy. In fact, it looked downright crappy as winter set in.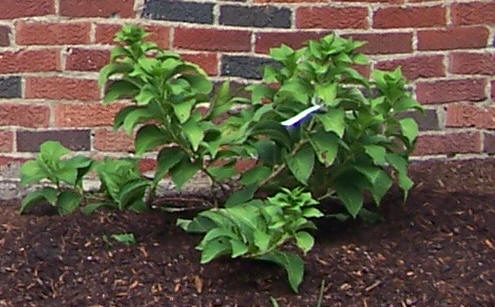 Boxwood Hacking
My latest project, performed yesterday. We have some overgrown boxwoods on the side of the garage. Normally I wouldn't complain about these, but they give a great hiding place for someone who wishes to attack people returning home.
They look full in the picture, but don't let that deceive you. They were actually quite spindly.
Before:

After:

We're now just going to replace them entirely with a shade loving plant.